Regular price
Sale price
$25.99 USD
Unit price
per
Sale
Sold out
Ice Cream Truck Food Trucks Building block Toys Minifigures Style Mini Bricks
High Quality mini brick style food truck building toys. Each food truck has over 500 pieces,  comes with instruction book, and comes packaged in unopened clear polybags. You may choose to order them with the box, or without the box for a lesser price.
These are slightly smaller scale than standard Lego Minifigures style bricks. When constructed, each Food truck is about 6-8 inches long, and 5-6 inches tall, and 4 inches wide. 
Features:
MATERIAL & BRICKS NUMBER: High Quality ABS Plastic Building Blocks Bricks.
DISCOVER MICRO BLOCKS: Great VALUE, an alternative to large, expensive building sets! Great level of detail! The perfect gift for a budding builder or collector.
EDUCATIONAL TOOL: micro-sized building blocks help enhance budding builders' gross and fine motor skills, spatial awareness, and storytelling capabilities.
QUALITY : Made from high-quality durable non-toxic green material, micro blocks are flexible and won't damage easily.
SAFETY: Their smooth surface and rounded corners are designed to make them kid-safe.
Specification:
Style:
T1 00886 fruit car 604 pieces
T2 00887 dessert car 590 pieces
T3 00888 ice cream cart 593 pieces
T4 00889 cake cart 608 pieces
Package size: 28*26*6cm

Material: ABS plastic
Food Cart Toy Mini City Kiosks Building Bricks
Ice Cream Truck Set Toys for Girls
Food Cars Construction Building Block Kits Gifts
City Street View Ice Cream Car Food Shop
Mini Building Blocks Camping Vehicle Bricks DIY Toys
Food Cart Toy, Mini City Kiosks Building Bricks, Micro Building Blocks , Ice Cream Car, STEM Building Toy, Building Block Kits, City Street View Food Car, Building Toy Food Car , Building Block Vehicle , Food Car Toy - Mini City Kiosks Building Bricks STEM Building Toys Food Cars Construction City Street View Ice Cream Car Food Shop Building Block Kits Gifts for Children Kids
Share
View full details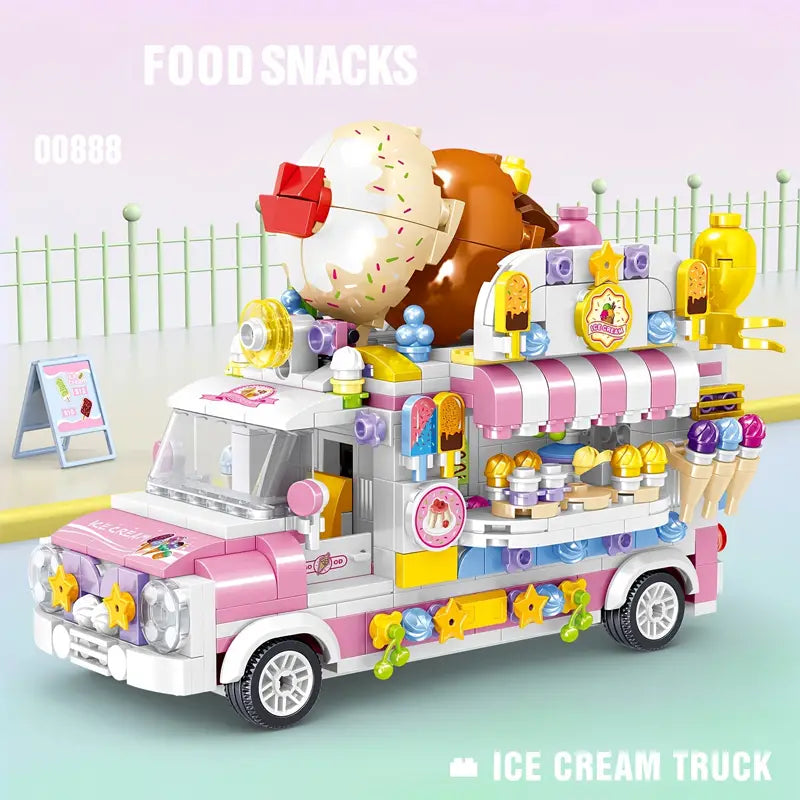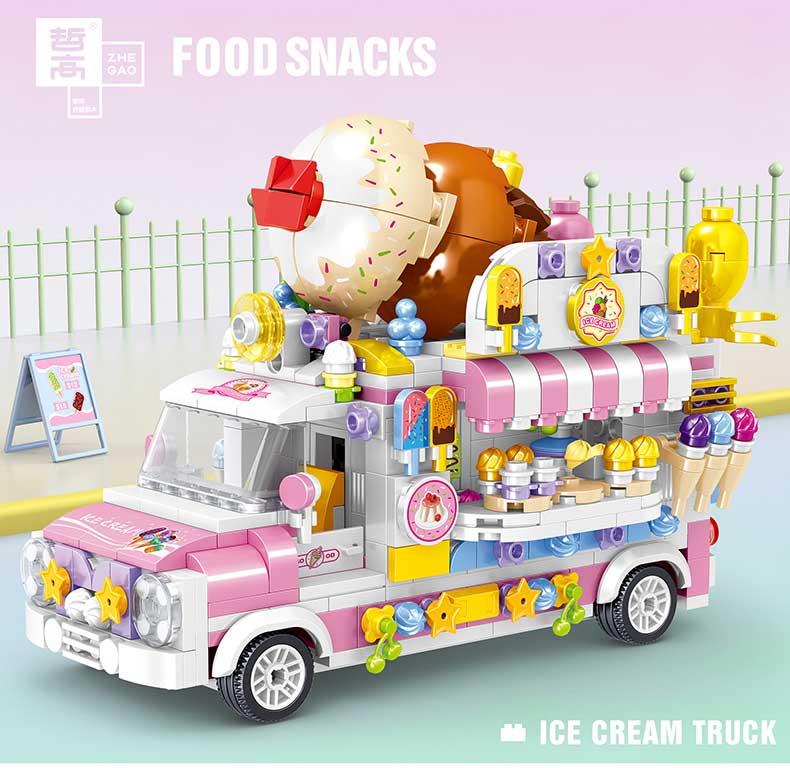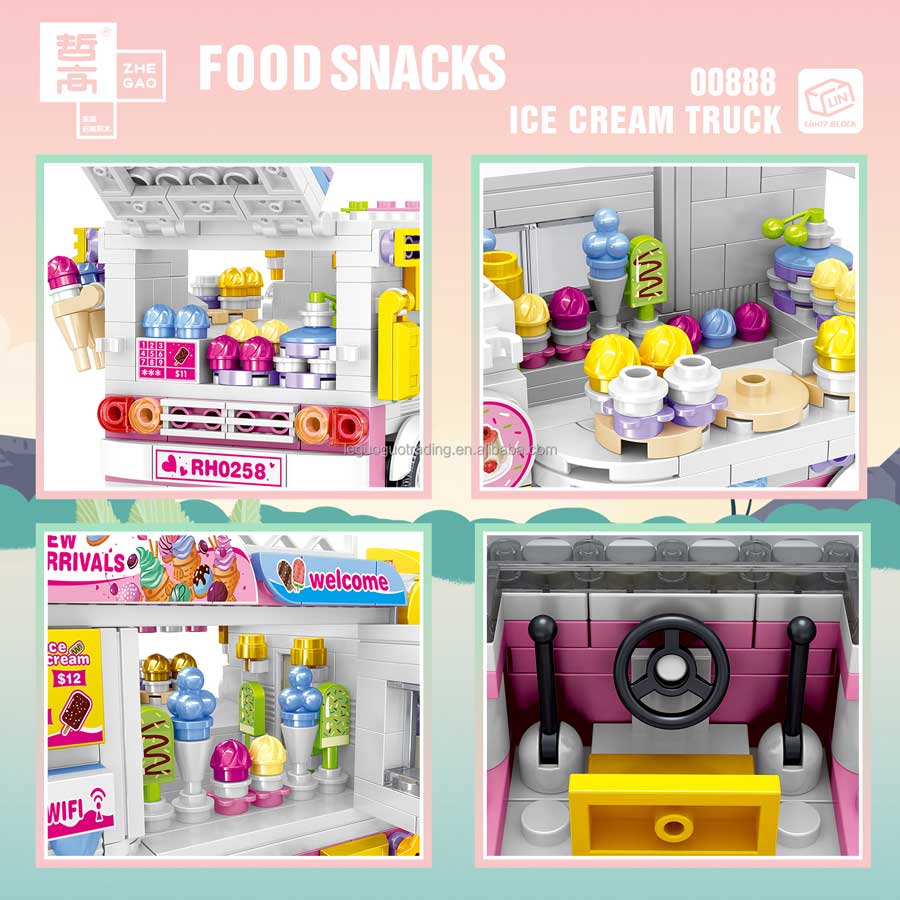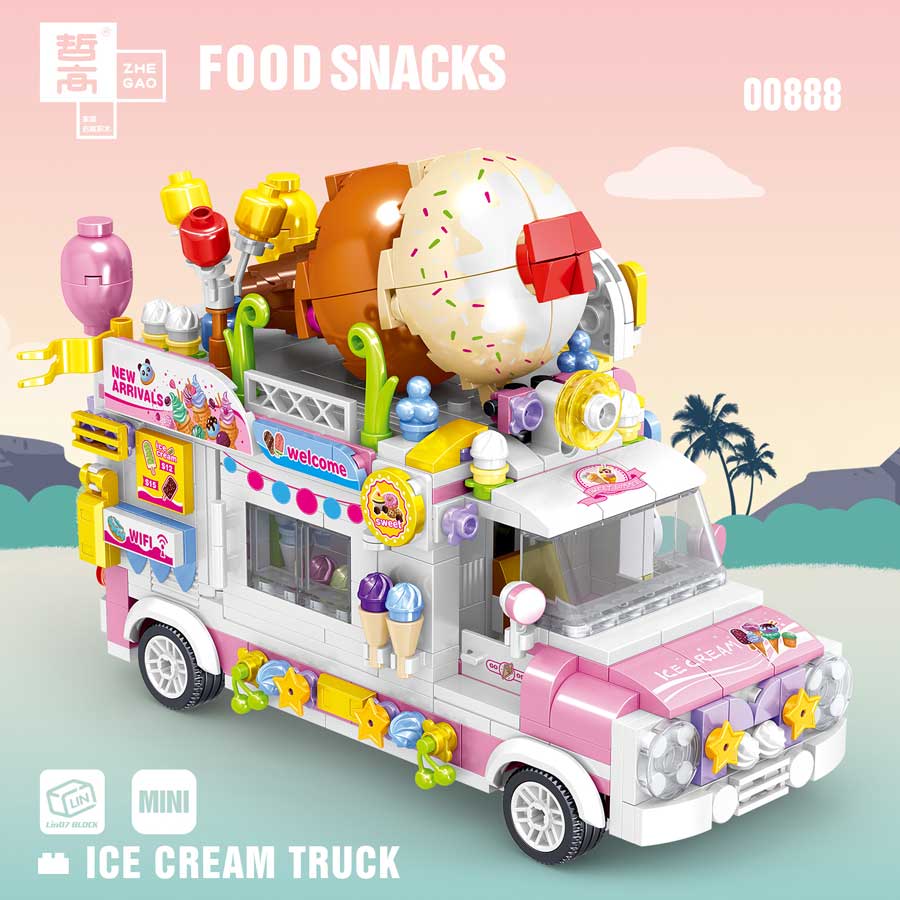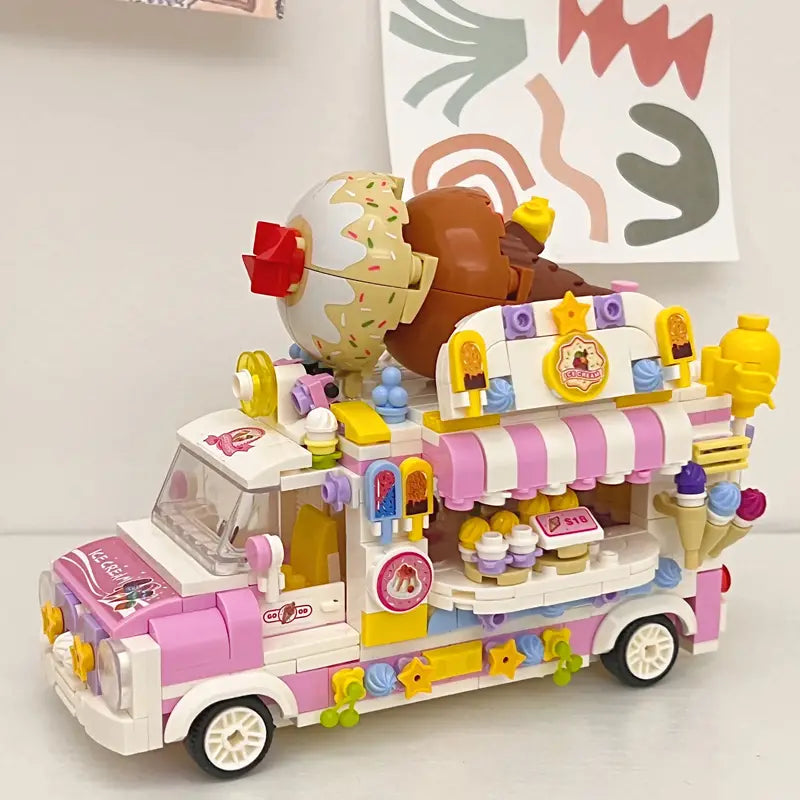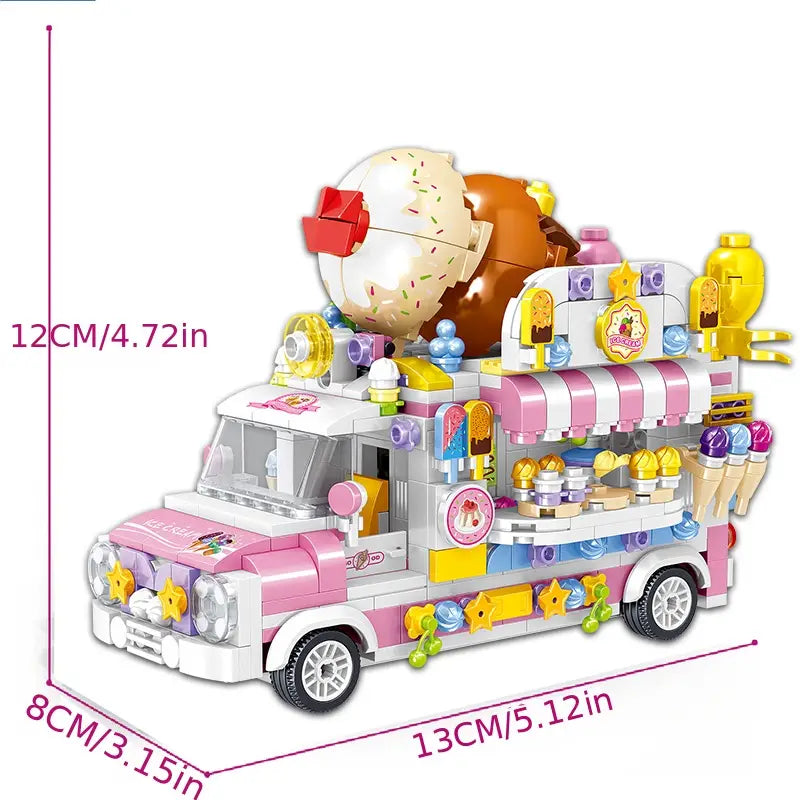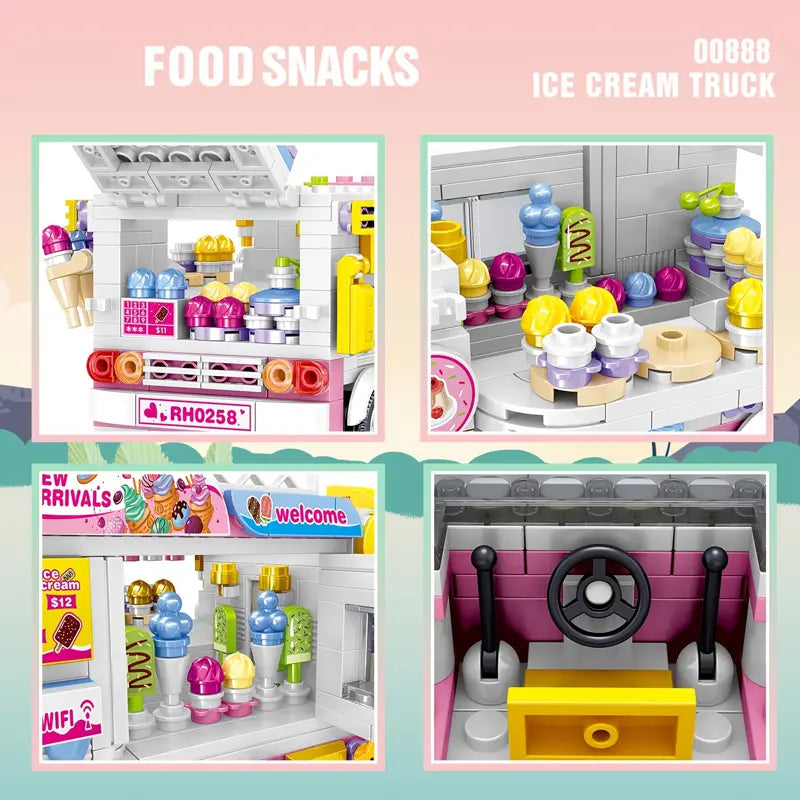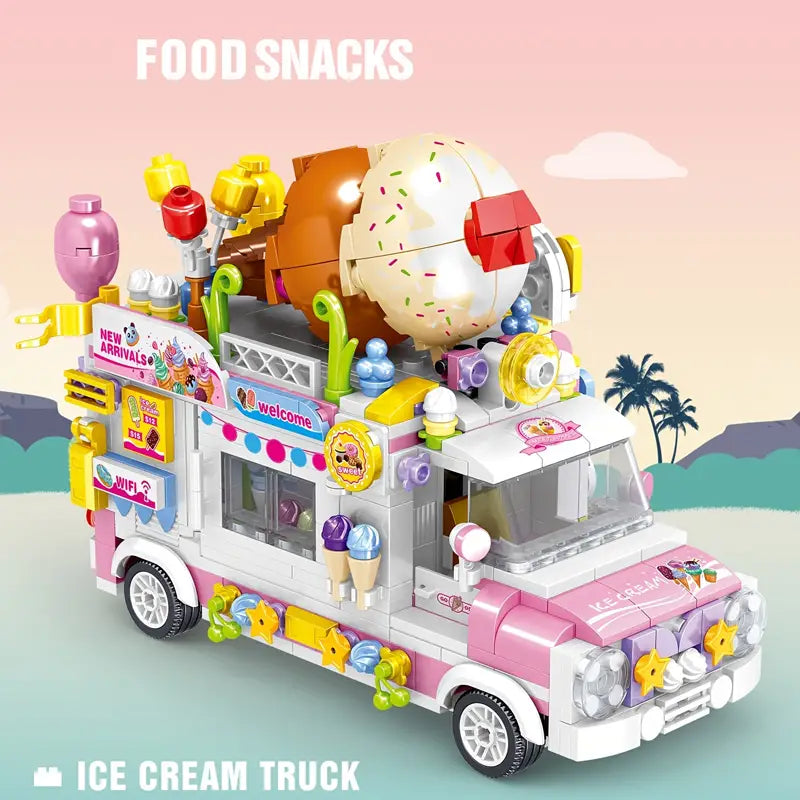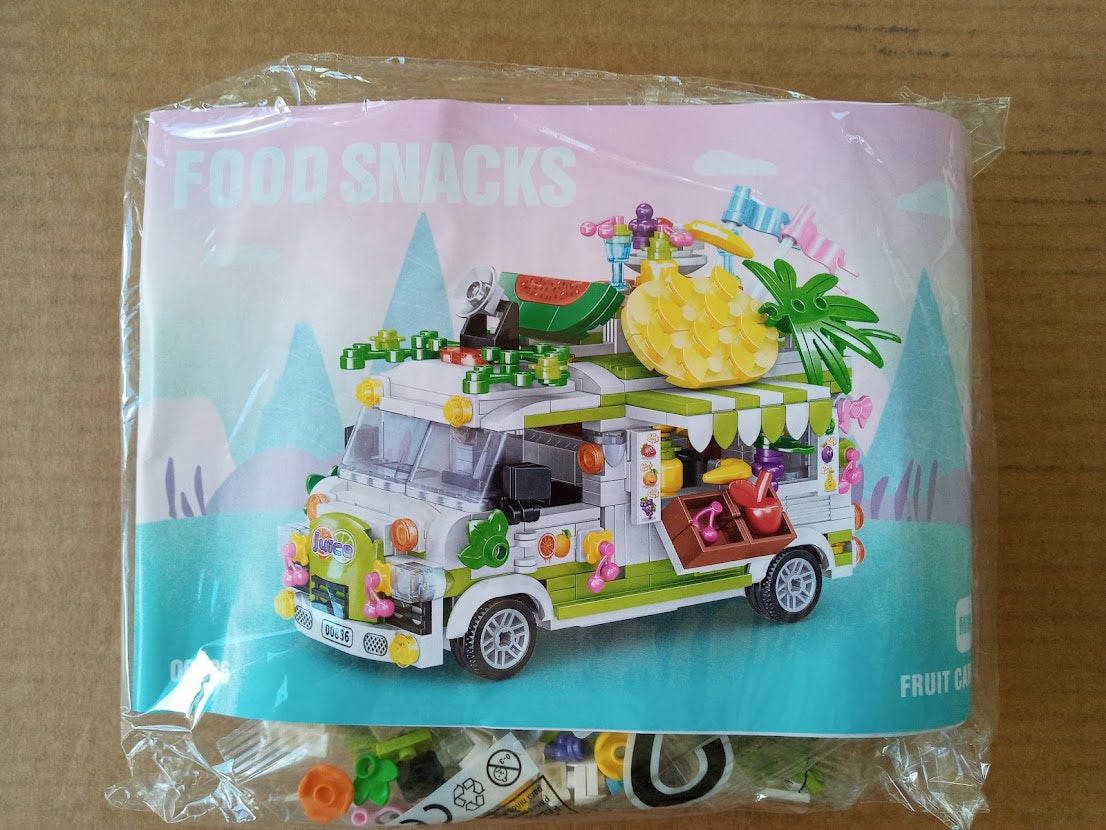 Food Trucks Product Video